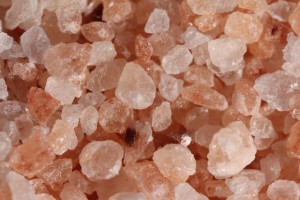 Himalayan Pink Salt
Unlike your average table salt, Himalayan Pink Salt contains minerals that are necessary to our health. It does not contain any additives or chemicals and it is a completely natural occurring substance that can be used on all your favorite foods in replace of regular table salt.
Himalayan salt retains most of its natural nutrients which makes it a great addition to cooking, spa treatments, cosmetics and natural healing. It contains 84 minerals and elements that are highly beneficial for the body.
Not only does provide these essential minerals & elements, but it balances electrolytes, supports proper nutrient absorption, eliminates toxins, balances the body's pH, normalizes blood pressure, and increases circulation and conductivity. By consuming the Himalayan pink salt you are getting a healthy dose of healing! Try adding it to your favorite dishes or even sprinkle it on top of some popcorn to savor while watching your favorite Netflix series and… voilà!